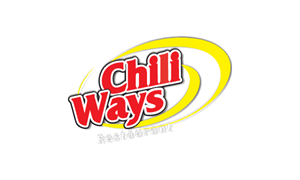 Chili Ways
First Floor - Food Court
About Store
In 1985 Chili Ways was the first pioneered Fast-Food Restaurant established in Jordan that was fruited from the extensive experience and knowledge of its founder Mr. Ziad F. Tuaimeh from the fast-food industry in USA, with a dream of establishing a restaurant operation which would exemplify the high standard of quality and services.
The brand "Chili Ways" founded by Mr.Zeiad F.Tuaimeh was rewarded by the Minister of Tourism in Jordan on the 28th of September 2004 as the pioneer in fast food industry in Jordan.
Chili Ways has become today one of the leading fast-food restaurants in Jordan. It is known by its high quality & service. We have several locations in Jordan and working on expanding locally & internationally.