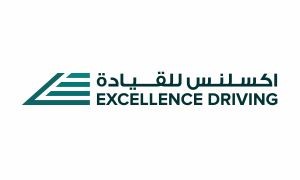 Excellence Driving
B1, Yellow Parking
About Store
The Excellence Driving Centre was launched with the goal of empowering and equipping communities with
driving skills in a seamless, efficient, and easy manner driven through the concept of Human First.
With a promise to simplify the teaching method, we bring a human experience that allows the
customer to truly enjoy the process of acquiring a new ability and ultimately, skill sets that will be
used for life.

Our Vision

To be the global leader, that continues to collaborate, innovate, and pioneer educational methods
and processes within the realm of driving skills, to make mobility accessible to all.

Our Mission

Our mission is to foster a sustainable environment where we grow skillfully together with our
customers, collaborators, shareholders, and employees. We want to create a stronger community
by bringing together the finest services and the best technologies. Our aim is to lead the way by
building valuable relationships and embracing together the potential of a brighter future.
Our Key USP's:

 Low Prices
 Low waiting time for classes
 Centralized locations
 Digitalized Process
 Simulator training
 Dedicated Anxiety Coach for Counseling

At Excellence Driving we also offer:

 Free transport
 Free theory lectures
 Doorstep registration
 Pick up from home for practical classes.