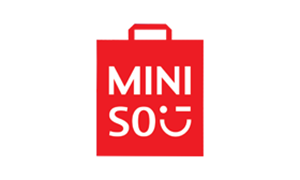 MINISO
Ground floor , Near to Starbucks
About Store
Retail sale of products ranging from miscellaneous daily goods to textiles, leather goods, accessories, toys, gifts, health and beauty products, electronics, home decor, glassware, crockery, household items,  kitchenware, handbags, and pouches, gardening accessories and novelties health, beauty and cosmetics products, living and interiors, plastic items and stationery and traditional arts and crafts under the brand name of "MINISO" only. 
MINISO's original intention was to enable the young generation to enjoy life through high-quality products and services. He wanted customers to have affordable, well-designed, quality products.
Through consumer insights gained from its international operations, MINISO evolved its definition of "extreme affordability", while proposing the concept of "interest-based consumption" for the first time in the retail industry. To meet the needs of young consumers, MINISO innovates through co-branding partnerships with popular license holders, its excellent designs, and trendy technology, and launches products that are visually pleasing, easy to use, and fun to play with.