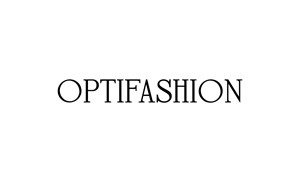 About Store
We started Optifashion in the early 80's. At the time we were a small Italian company with the idea to connect the Eyewear world with the Fashion industry, something that didn't exist 40 years ago. We started this journey with the intention of making a difference and, following our idea, which became our vision, we secured licensing agreements with fashion houses for the production and distribution of Italian branded eyewear such as Missoni, Laura Biagiotti, Ferre' and later on also Gucci.
Thanks to the support of the world-leading eyewear company, Safilo, which had seen in us great potential, in early 2000 we made our first steps in the Gulf Region where we continue to build connections between the eyewear industry and fashion brands.
Today, Optifashion sets up partnerships with top luxury and fashion brands in the world such as Dior, Fendi, Celine, Givenchy, Fred, Chopard, Hublot, Cartier, and Maybach as well as top independents such as Matsuda, Blackfin, Revo, Philipp Plein, CR7, Off-White, Palm Angels, Retrosuperfuture and obviously the most popular brands like Carrera, Police, and Ray-Ban. Today in Optifashion you can find the finest and widest eyewear selection.