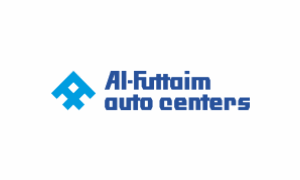 Al Futtaim Auto Center
B1, Yellow Parking zone
About Store
Part of the Al-Futtaim Group, Auto Centers has 18 branches across the UAE.
Auto Centers offers a wide range of essential automotive services like new tyres, wheel balancing & alignment, batteries & brakes, servicing, AC gas, window tinting, valeting and accessory fitment.
We also have a fully equipped mobile van to fix tyres or battery at your home or office location.
The van is driven by an Al-Futtaim trained technician to ensure we provide the highest standards of service wherever you are.
We look forward to meeting you at one of our locations or with our mobile van soon.
Trustworthy car care Service from The experts for all makes and models.