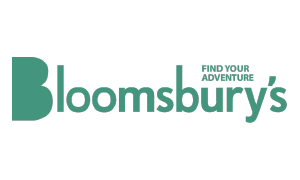 Bloomsbury's: Boutique Cafe & Artisan Bakery
Ground Floor
About Store
Bloomsbury's is one of the finest boutique Cafe & artisan bakery brands present in UAE. The brainchild of culinary connoisseur Shafeena Yusuff Ali, Bloomsbury's started off in 2011 as an exclusive cupcake shop in Al Wahda Mall, Abu Dhabi, and has now evolved into a boutique cafe and artisan bakery.
We could foresee the evolution in buying behavior of our sweet lovers and thus have this online space where users can buy their favourite Cakes, cupcakes, brownies, desserts, and veinnoiseries just in a click and have it delivered at their doorsteps within 60 minutes as well.
Each and every product at Bloomsbury's is hand prepared from scratch to give you a feeling of having a piece of heaven on your plate. Bloomsbury's offers first-rate customer service. Friendly and attentive staff members ensure that your order is prepared promptly and
accurately. In particular, when you consider the caliber of the meal, the pricing is fairly fair.
At Bloomsbury's, cakes and cupcakes are beyond compare. From their classic red velvet cake to their decadent chocolate fudge cake, they have something for everyone. If you're in the mood for something sweet but not too heavy, they also offer a range of light and
refreshing cupcakes.
No matter what you order at Bloomsbury's Bakery and Cafe, you're sure to be satisfied. The food is always fresh and delicious. If you're looking for a great place to grab a bite to eat in Dubai, Bloomsbury's Bakery and Cafe at Silicon Central Mall at Silicon Oasis is the perfect
spot.