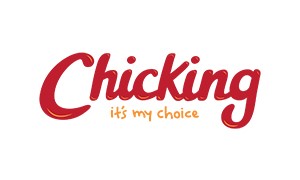 About Store
Passionately conceptualized in Dubai, United Arab Emirates, the first Chicking® outlet was established in the year 2000, and since then, our brand has grown to become extremely popular in 27+ countries with more than 230+ outlets. This impressive growth was achieved by understanding what families prefer. We are also a big favorite amongst individuals who are looking for a tasty alternative to formulaic fast food.
Chicking® not only focuses on the sourcing and supply chain of food but on the entire end-to-end experience; one that includes overall hygiene and safety. Chicking® is also proud to be one of the first fully Halal international quick-service restaurant (QSR) brands. We serve fresh, great-tasting food, using only the finest quality herbs and spices, carefully selected from around the world, to deliver exciting flavors in a modern setting. It is this dedication to quality and world-class best practices that has quickly catapulted Chicking® into the hearts and taste buds of its ever-growing fan base.
We currently serve more than 21,00,000 totally devoted, utterly convinced customers per month. It seems our loyal and rapidly multiplying patrons appreciate the fact that we offer an exciting and varied menu inspired by taste cultures from around the world: authentic American, mouthwatering Mexican, inspiring Indian, and irresistible Italian. Where the customer is king and families are royalty, What is it that makes Chicking® such a popular choice for families across Asia and the Middle East?
A wide variety of flavorful tastes inspired by several parts of the world packed in a bright, modern, inviting ambience with friendly, efficient staff is what makes dining at Chicking® the perfect choice for families and friends everywhere.
Our innovative creations cater to a much wider audience than those traditionally targeted by most QSRs, but it is the warmth and service that brings families back for more and more.