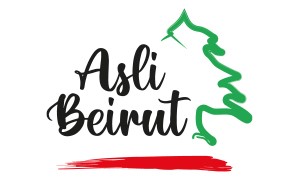 Asli Beirut
Food Court, Level 1
About Store
Asli Beirut offers a unique dining experience, one that is authentic, flavorful, and memorable. Nestled in the heart of the food court, Asli Beirut prides itself as a homegrown concept serving True Flavors of Lebanon, through generational recipes that have been perfected through the ages.
At Asli Beirut, the passion for food is unmatched. The brand sources only the finest, freshest ingredients available, ensuring that every dish is of the highest possible quality. The menu is a fusion of traditional Lebanese street food that has been infused with modern elements to create a unique dining experience. From signature mezzes and charcoal-grilled meats to delicious shawarmas and manakish, each dish is carefully crafted to bring out the distinct flavors that characterize Lebanese cuisine. The combos and family meals are also designed to offer the perfect sharing experience.
Asli Beirut is the go-to destination for anyone who loves great food, quality ingredients, and an unforgettable dining experience. We invite you to come and experience the True Flavors of Lebanon at Asli Beirut.