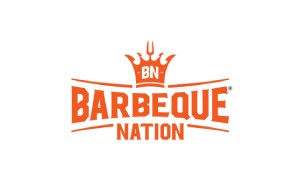 Barbeque Nation
First Floor
About Store
One of the leading casual dining chains in India, Barbeque Nation pioneered the concept of "over the table barbeque" live grills embedded in dining tables – allowing guests to grill their own barbecue's right at their tables. Barbeque Nation was founded in 2006 with the concept of 'all you can eat'. We currently own and operate around 200 outlets in India, 5 outlets in UAE, 1 outlet in Malaysia and 1 outlet in Oman.
Our fixed price 'all you can eat' concept at our Barbeque Nation Restaurants offers our customers a varying spread of consistently delicious food at a value-oriented price in a pleasant and casual dining environment. We believe that barbeque cuisine is distinctively attractive as compared with other dining options due to its DIY and cooked-at-the-table nature and the flexibility and fun of mixing and matching a wide variety of meats, vegetables, sauces and condiments to create dishes according to each diner's individual tastes and preferences. In addition, fixed price dining is very popular amongst relatively larger groups, due to customers' perception of value for money and the comfort of certainty over the bill amount irrespective of varying individual appetites and consumption
Our Barbeque Nation Restaurants typically offer customers at least five vegetarian and five non-vegetarian largely pre-cooked appetizers they can season and barbeque on a grill embedded in their table, an all-you-can-eat main course buffet and a selection of desserts.