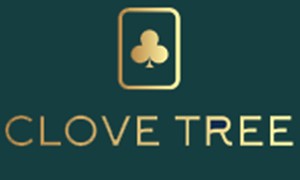 Clove Tree Restaurant
Level 01
About Store
Welcome to Clove Tree Restaurant, the newest addition to Dubai's culinary scene. Situated in the heart of Dubai Silicon Central, our restaurant offers a delightful experience of modern Indian cuisine from pan India. Immerse yourself in a world of flavors, spices, and captivating aromas as we take you on a gastronomic journey like no other.
Dubai Silicon Central is renowned for its technology and innovation, and nestled within this bustling area, you'll find Clove Tree Restaurant. We pride ourselves on serving the freshest and most exotic dishes that cater to a wide range of taste buds, ensuring there's something for everyone.
Inspired by the enchanting clove tree, known for its distinct aroma and therapeutic benefits, our restaurant's ambiance is a harmonious blend of modern and traditional elements, infused with a hint of clove fragrance. Carefully curated, our interior design exudes sophistication and elegance, with warm lighting, sleek furniture, and artistic wall decor that enhance your overall dining experience.
When it comes to our menu, authenticity and creativity are at the forefront. At Clove Tree Restaurant, we serve authentic Indian dishes that showcase the diverse regional flavors of the country. Our chefs meticulously select and utilize fresh, locally sourced ingredients to craft a gastronomic adventure that tantalizes your senses.
While rooted in tradition, our culinary creations also embrace a contemporary twist. By blending traditional cooking techniques with modern presentation and innovative flavors, we strive to offer a dining experience that is both familiar and exciting. Prepare to embark on a culinary journey that pushes boundaries and leaves a lasting impression.
As part of our commitment to culinary innovation, we offer fusion specials that combine Indian and other world cuisines, resulting in truly unique and tantalizing dishes. From Indian-style pizzas in the form of petite naan bites to spiced-up seafood paella inspired by the majestic Western Ghats of India, our fusion specials are a must-try for every adventurous food lover.
At Clove Tree, we embrace the pan India concept, celebrating the diverse regional cuisines of the country. India's 29 states each have their own unique culinary traditions, and we bring together the best of them all. Indulge in fiery curries from the North or savor the aromatic biryanis from the South. Our aim is not only to tantalize your taste buds but also to offer a glimpse into the rich heritage of India through our dishes, decor, and hospitality.
For those with specific dietary preferences, we cater to vegan and vegetarian options. Indian cuisine is renowned for its abundance of plant-based dishes that are both nutritious and bursting with flavor. At Clove Tree Restaurant, you'll find a wide range of vegan and vegetarian delicacies to suit your palate and dietary needs.
In addition to our diverse menu offerings, we provide several services to enhance your dining experience. 
- Choose from our à la carte menu for dine-in, delivery, or takeout. 
- If you're seeking a convenient and delectable lunch option on weekdays, our Business Lunch offers a set menu with two or three courses, available in both vegetarian and non-vegetarian options. 
- For an indulgent high tea experience, join us for Chaai Sutra from 3:00 PM to 7:00 PM, where you can enjoy various snacks, patisserie, cakes, and cookies accompanied by a pot of tea to share or savor all by yourself. 
- Furthermore, we offer outdoor catering services, providing delectable dishes for your office gatherings or home parties.
Thank you for considering Clove Tree Restaurant for your next dining experience. We are committed to offering you the best of Indian cuisine, hospitality, and culture. Come and visit us at Dubai Silicon Central, and allow us to transport you to a world of culinary magic. Contact our reservation team today to experience the unrivaled flavors.