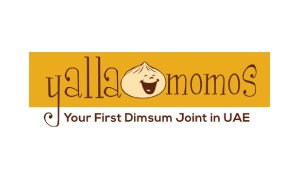 Yalla Momos
First Floor, Food Court
About Store
Yalla Momos (UAE's First Dimsum Joint) is part of Yalla Momos Restaurant LLC (F&B operation Company) formed in the year 2012 in Dubai, UAE. The Company has sit down restaurants, Dark Kitchen restaurants in Dubai and it also operates kiosks in Cinemas.
The company supplies foodstuff to about 35 cinemas (Vox, Reel and Roxy, Star Cinemas) in UAE for MAF, Meraas and Emaar and other known hospitality distribution channels. Yalla Momos has recently opened its first food court outlet in Silicon Central Mall and plans to partner with Talabat and (region's largest cloud kitchen operator) for 4 delivery sales locations in northern emirates and Abu Dhabi region which is due to go live in 3rd and 4th quarter of 2023.
Over the years, the Yalla Momos has been able to create strong brand awareness and taste preference among consumers, which is evidenced through the various awards and honours, which has been received over the years i.e.
Users Choice Award – Zomato;
Highly commended Budget Restaurant Award - Time Out (2015 & 2016). Nominee for 2017 awards;
Best Dish - Sony TV Weekend Out;
Certificate of Excellence – Trip Advisor;
Recommendations in newspaper and travel guides; and
Several blogs from top foodies in UAE and many other awards.
Yalla Momos has been a featured case study by Harvard & Ivy Business Schools